Do you have skin issues that you haven't been able to resolve? Are you looking for an all-natural solution that won't cause any side effects? If so, then CBD cream may be the answer for you! CBD cream is a natural product that has many benefits for the skin. In this blog post, we will discuss five of the main benefits of using CBD cream on your skin.
How does CBD cream work on the skin?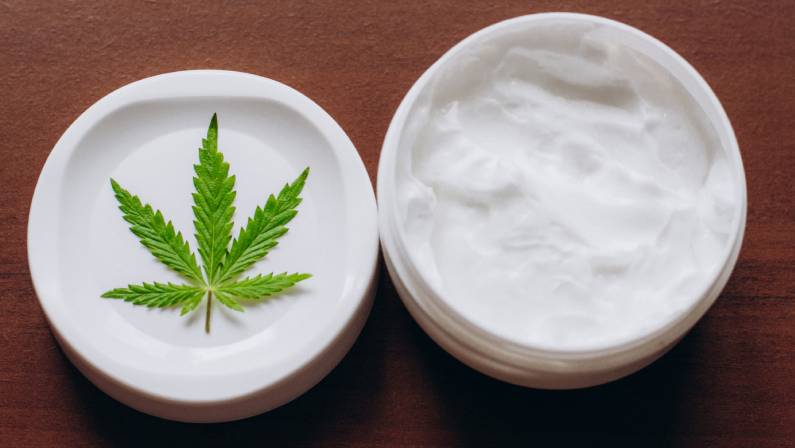 CBD works to interact with cannabinoid receptors in the skin, reducing inflammation and providing relief from a variety of skin issues. Cannabinoid compounds found in CBD cream can help to reduce redness, itching, dryness, and even acne.
Moreover, some studies suggest that CBD may also have anti-aging properties that can help promote healthier-looking skin.
What are the benefits of CBD cream on the skin?
Now that you know how it works, it's time to learn about CBD cream uses. CBD cream has several benefits and uses for the skin, including:
Beneficial for dry skin conditions
CBD cream is a great option for treating dry skin conditions. CBD works to help keep the skin hydrated and reduce the appearance of wrinkles, fine lines, and other signs of aging. It can also help soothe chapped or irritated skin caused by cold weather or harsh cleansers.
Effective remedy for acne-prone skin
CBD cream can be an effective remedy for acne-prone skin. CBD has anti-inflammatory and antibacterial properties, which help reduce the appearance of breakouts. It also helps balance oil production in the skin to prevent future breakouts.
Anti-inflammatory properties
CBD cream also contains powerful anti-inflammatory properties that can help reduce redness and irritation in the skin. This makes it ideal for treating conditions like eczema, psoriasis, and dermatitis.
Treatments for rashes, cuts, and other skin irritations
CBD cream can also be used to treat rashes, cuts, and other minor skin irritations. The anti-inflammatory and antiseptic properties of CBD help soothe irritated skin while aiding the healing process.
Helps reduce signs of aging
Finally, CBD cream can also be used to help reduce the appearance of wrinkles and other signs of aging. Its antioxidant properties help protect skin cells from damage while promoting collagen production. This helps keep skin looking younger and healthier for longer.
How to Apply CBD Cream to Your Skincare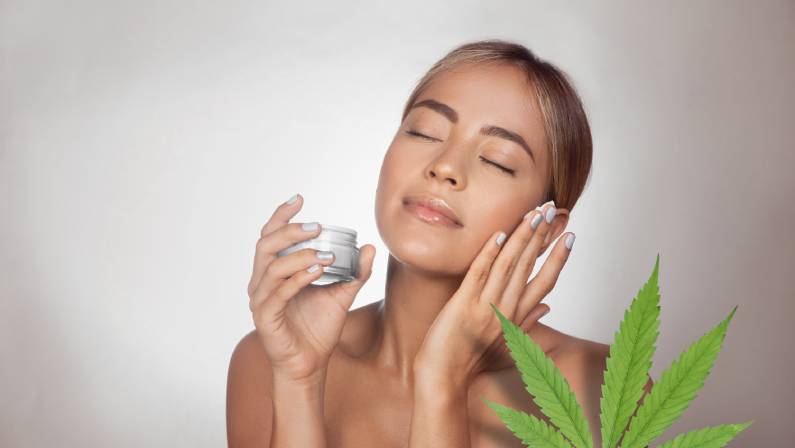 Applying CBD Cream is simple but can be overwhelming for the first time. So, here's how you can apply CBD cream to your skincare.
1. Cleanse the skin
Before applying CBD cream, be sure to wash your face with a gentle cleanser and warm water.
2. Apply the cream
Take a small amount of CBD cream in your hands and massage it into the affected area until fully absorbed.
3. Moisturize
After applying the CBD cream, use a moisturizer to lock in hydration and soothe the skin further.
4. Let it absorb
Allow the CBD cream to fully absorb before applying makeup or other skin care products on top of it.
5. Repeat as needed
For best results, apply CBD Cream twice daily (morning and evening).
What CBD-infused skincare product should I use?
Atmos CBD has a number of skincare products you can incorporate into your regimen. Check these out:
This contains aromatics, active cannabinoids, and ingredients with moisturizing properties. This unique mix of all-natural, plant-based ingredients and pure cannabinoid moisturizes and nourishes the skin.
This CBD lotion is rapidly absorbed through the skin and possesses the soothing and repairing ingredients jojoba and aloe.
This is a powerful combination of CBD and natural ingredients. This topical lotion provides a swift cooling effect, which can also be a perfect solution for sore muscles and tight joints. Use it at the end of the day, after a workout, or when you are looking for quick comfort.
This provides a hands-free application of menthol and CBD for an icy feeling and soothing sensation.
This product is a powerful blend of pure CBD extract, menthol, and essential ingredients to aid you in rebuilding and recovering faster. Its fast-drying formula can be easily applied to the skin for hassle-free wellness.
CBD Risks and Side Effects on the Skin
Watch out for the following risks and side effects of CBD cream:
Redness and irritation

Dry skin

Allergic reactions

Unwanted hair growth

Inflammation

Changes in appetite or weight gain

Lower blood pressure

Dizziness, lightheadedness, and/or drowsiness

Slowed reaction time or impaired motor skills
In general, there are no major side effects associated with using CBD cream. However, it's important to note that everyone can react differently to CBD products.
For this reason, it's best to speak with your doctor before starting any new skincare regimen involving CBD.
Additionally, be sure to pay close attention when using CBD cream and stop use if you experience any unwanted side effects.
What to Do Before Using a CBD Skin Care Product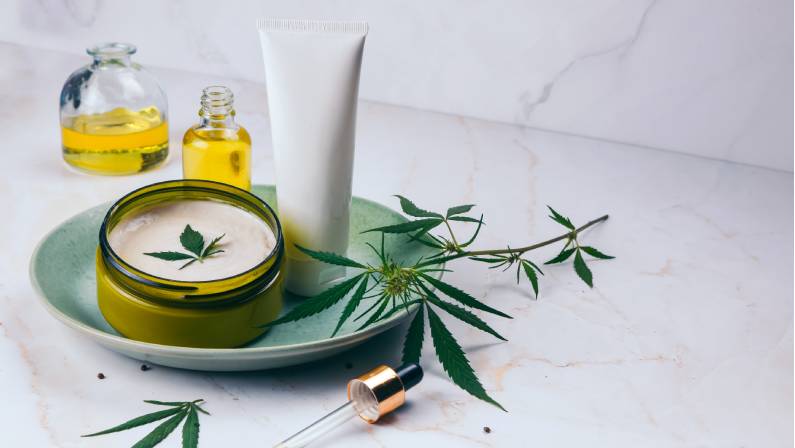 Before using a CBD-infused skincare product, it's important to do your research. Follow these tips:
Do a skin patch test
To ensure that you don't have a negative reaction to the product, it's best to do a skin patch test. This will help determine if your skin is sensitive or allergic to any of the ingredients in the CBD cream.
Read product reviews and ingredient lists
Reading product reviews can help you get an idea of what other customer's experiences have been with a particular CBD cream. Furthermore, it's important to always read and understand the ingredient list before using any skincare product.
Read the label
Check the label of any CBD cream you're considering for dosage instructions and warnings.
Check for third-party lab results
When purchasing CBD cream, always look for products that have third-party lab results verifying their content and purity. This will provide an added layer of assurance knowing that you're using a safe and effective product.
Start with a small amount
When using a new CBD cream, it's best to start with a small amount and adjust as needed. This will help you determine how your skin responds to the product before committing to regular use.
Read the instructions and follow them
Be sure to follow the instructions on the bottle or packaging of your CBD cream to get the most out of it and ensure that you're using it correctly.
Know your skin type
It's important to always consider your skin type when choosing a CBD cream. Certain products may be better suited for particular skin types, so always make sure to read labels before purchasing.
Consider using a serum
If you're looking for even more targeted results, consider using a CBD serum in addition to your CBD cream. Serums are designed to penetrate deeper into the skin, helping you get even more out of your CBD cream.
Buy wisely
When shopping for CBD cream, it's important to buy from a reliable and trusted source. This will help ensure that you're getting a quality product.
Consult your dermatologist
For best results, it is always advisable to consult a dermatologist or skin care specialist before using any CBD products. They can advise on the safest and most effective way to use CBD cream for your individual needs.
By following these tips and doing your research, you can safely use CBD cream to benefit your skin. Whether you're looking to reduce breakouts, treat allergic reactions, or improve signs of aging, CBD cream has many potential benefits.
Choose The Right CBD Cream
CBD cream is an excellent addition to any skincare regimen thanks to its many benefits and potential therapeutic effects. By following these steps, you can make sure you're using a safe and effective product that suits your needs.
With the right CBD cream from Atmos Smoke, you can enjoy healthier and younger-looking skin in no time! Contact them today for more information.