If you are looking for other means to alleviate pain, inflammation, and anxiety other than taking medications, chances are you have already heard about full-spectrum CBD as a practical option.
If you are interested in this product and want to try it for your current health concerns, then this article is for you. We'll walk you through what is full spectrum CBD, how it works, and where to buy it.
What is Full Spectrum CBD?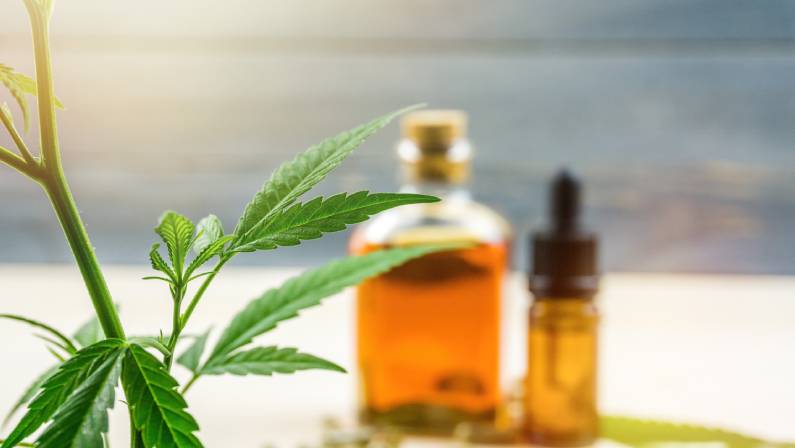 But first, let us know the basics. What is full spectrum CBD?
This substance is a type of CBD, shorter term for cannabidiol or otherwise known as a cannabinoid. Full spectrum CBD is one of the many compounds found in the Cannabis Sativa plant.
Full spectrum CBD has all the beneficial compounds found in the plant, including tetrahydrocannabinol (THC). This compound is known for its therapeutic and psychoactive effects.
It is an advantageous substance in treating various conditions, such as anxiety, inflammation, chronic pain, and epilepsy. However, there is not much research associated with such claims.
What Does Full Spectrum Consist Of?
Full spectrum CBD is made with whole hemp plant extract with CBD, terpenes, flavonoids, and essential oils. It also consists of other cannabinoids, such as CBG, THC, and CBN.
Notably, the THC in this substance is only up to .3 percent. Others may contain a lesser amount when it undergoes processing, which means it is not a psychoactive substance.
How Does Full Spectrum CBD Works?
Since full spectrum CBD contains different cannabinoids, each compound works its way into other parts of your brain.
In general, cannabinoids help in regulating the endocannabinoid system. The system regulates the nervous and immune system function and is connected to your mood, inflammation response, and sleep cycle.
The system also corrects imbalances in the body with receptors found in the brain, immune cells, tissues, and glands.
Is Full Spectrum CBD Legal?
It is federally legal to produce and sell hemp and its extracts as long as the hemp contains no more than 0.3% THC.
However, some states have legislation that restrict CBD products, including full spectrum CBD.
You need to check with the local legislation you are traveling to confirm the legalities of carrying or using CBD products.
Benefits of Full Spectrum CBD
To date, there is no available scientific evidence for full spectrum CBD. However, it has shown potential benefits for several health disorders, specifically psychological conditions.
CBD is beneficial on its own—but you can get more full spectrum CBD benefits if it goes with other cannabis compounds, which refer to as the entourage effect. If it mixes with terpenes and flavonoids, the therapeutic effects are more dominantly evident. 
Some of its effects may include treatment for the following:
Obsessive-compulsive disorder
Post-traumatic stress disorders
Panic
Anxiety
Reduces inflammation
Joint pain
Muscle soreness
Full spectrum CBD also helps in recovery and epilepsy
Another benefit of full spectrum CBD is its availability. Because it is legal to produce products out of it, it commonly turns into different forms for consumers. 
Full spectrum CBD can be consumed as edibles through gummies, topicals such as creams and lotions, pills or capsules, and sublinguals through sprays and oils.
Risks of Using Full Spectrum CBD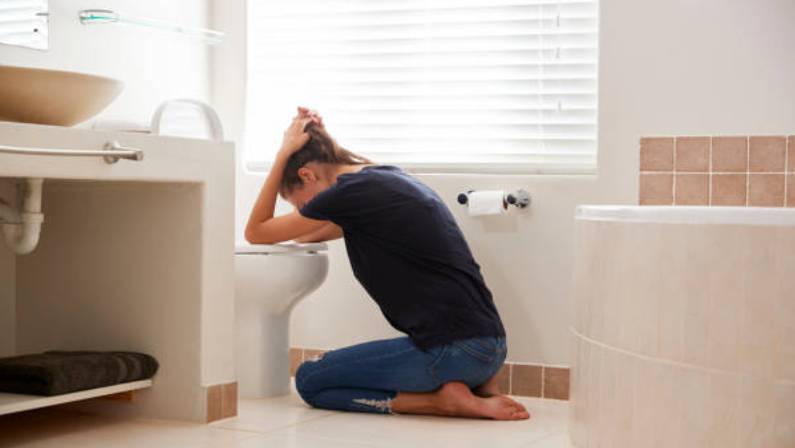 Although it is considered a well-tolerated substance approved for production, full-spectrum CBD poses a few risks. It mostly happens when it interacts with other medications. 
How does full spectrum cbd oil make you feel when side effects strike?
Some of its adverse effects you may encounter are:
Mood changes
Appetite changes
Diarrhea
Dizziness
Drowsiness
Dry mouth
Nausea
Vomiting
Full-spectrum CBD is not a guarantee that you will get a full treatment. You have to check in with your health professional before using this substance to avoid side effects that may occur due to your existing medications.
How to Use Full Spectrum CBD Oil
Some say the full spectrum CBD is not effective. But a closer look at how it is used reveals that the wrong usage is a significant factor in its ineffectiveness. 
But what is the right procedure on how to use full spectrum CBD oil?
You can use the full spectrum cannabidiol oil in several ways. Knowing how to use it gives you the maximum effect on your body.
Using full spectrum CBD through edibles, topicals, and pills is relatively easy and convenient.
You need a dropper to place the oil under your tongue for the sublingual method. The dropper usually comes with the oil bottle when you purchase the product. Remember not to touch the dropper to avoid contaminating the remaining CBD oil in your bottle.
Additionally, make sure you follow the indicated directions before using the product.
How Long Does it Take to Feel the Effects of Full Spectrum CBD Oil?
You can expect the effects of CBD within 1-4 hours that it has spread in the bloodstream. CBD can give you faster results within an hour when taken sublingually than swallowing it or adding it to your food.
Will Full Spectrum CBD Oil Get You High?
Since full spectrum CBD oil only contains THC at 0.3 percent or less, it will not get you high. This THC amount is not considered psychoactive, which is why it is legal for production and selling.
How to read labels and dosages
Using full spectrum CBD also requires you to know how to read labels and dosages to prevent you from overconsumption. It also allows you to enjoy its benefits at their maximum.
CBD labels should show the total milligrams of CBD in every packaging. The number of servings should also be included, and the serving size lets you know what is enough for consumption.
The right amount of CBD dosage depends on several factors, including your body weight, health condition, CBD concentration, and your body chemistry. If you have existing medical illnesses, talk with your doctor about the recommended dosage.
A certificate of analysis is a report that states the CBD's chemical analysis and is provided by an accredited laboratory. It contains the types of cannabinoids, weight percentage, concentration, and pesticide and heavy metal analysis. 
Consider it a red flag if the THC content is higher than 0.3 percent, which is illegal. Another concern to look for is if the analysis was done in-house, which may suggest a biased outcome. If you are getting a full spectrum CBD, a COA from sellers guarantees that the product's quality and claims are verified.
Our products at Atmos CBD undergo scrutiny of independent labs, making sure that we only put quality ingredients that are safe for use. Visit our stores in Richmond, Katy, and Crosby today and check out our full spectrum CBD oils today. 
How Much Full Spectrum CBD Oil Should You Use?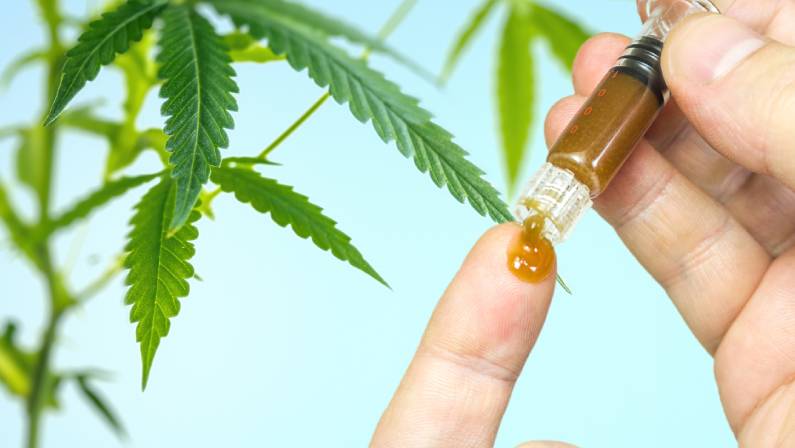 Each full spectrum CBD oil has a recommended serving size. It is highly suggested to follow the recommendations to avoid overconsumption which can result in side effects. Oils typically come with a dropper for a more accurate measurement.
Does Full Spectrum CBD Have THC?
Yes, a full spectrum CBD contains less than 0.3% THC. This small amount allows it to be legally produced. Your CBD products undergo accreditation from a third-party lab that is DEA registered to verify their low THC content. 
Are Hemp and Marijuana the Same?
Hemp and marijuana fall under the Cannabis sativa species. However, they are not the same. Hemp has 0.3% THC with a higher concentration of CBD. It has several uses aside from CBD. The plant can be turned into fiber, bricks, clothing, and even shoes. 
On the other hand, marijuana has a higher concentration of THC. It is purposefully grown to maximize the effects of its high THC levels, making it widely illegal.
Is full spectrum CBD oil better than CBD isolate?
Full spectrum CBD oil is more effective in treating health conditions than CBD isolate. Studies show that its effects can be faster in inflammation treatment due to the entourage effect that allows compounds to work together.
Where to buy full spectrum CBD online?
If you want to purchase your own full spectrum CBD online, transact only with trusted and reliable providers. Look for enterprises that offer products that are USA-made, organically grown, and lab-tested. 
It also helps if the online shop provides access to CBD verification which allows you to double-check the product's quality through an independent lab analysis.
Atmos CBD products are available through our website. You are guaranteed that what you buy is of high quality because our products undergo lab test analysis and verification.
Trusted full spectrum CBD retailer in Texas
Atmos CBD is a known CBD retailer brand in Texas. An enterprise established to give people an all-natural alternative to conventional medicines, Atmos CBD aims to help alleviate chronic pain and other health conditions that weigh down one's day-to-day life. 
We offer full spectrum oils, CBD gummies and pills, topicals, and CBD oils and treats for your furry friends.
You can buy our products through our website, and we ship across all states. Aside from our online shop, you'll definitely love to look around our physical stores that offer a comfortable environment designed to bring you closer to your health and wellness goals.
If you have more questions, contact us online or visit us today at one of our locations in Katy, TX, Richmond, TX, and Crosby, TX.