You may have pondered how CBD oil affects your blood pressure if you're curious about its health advantages. Does it benefit your heart? Will it bring your BP down? Is it safe for those with high blood pressure?
A natural substance known as cannabidiol (CBD) may assist in lowering some of the risk factors for high blood pressure, including stress, anxiety, and poor sleep. 
What is high blood pressure?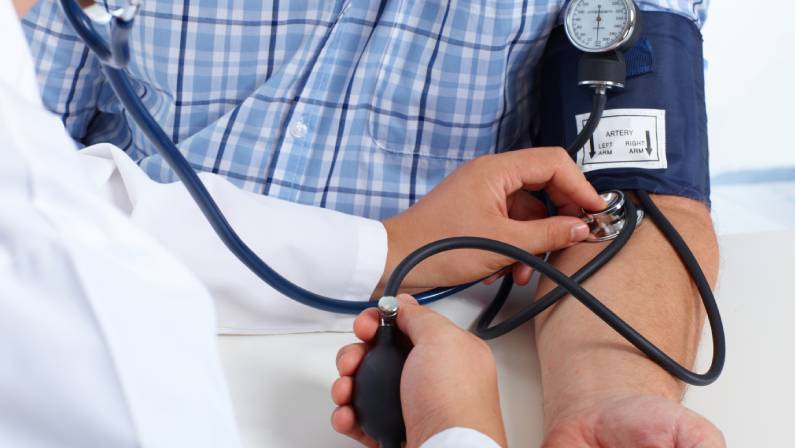 Hypertension, another name for high blood pressure, is elevated blood pressure. Depending on your activity, your blood pressure changes throughout the day. A diagnosis of high blood pressure may be made if blood pressure readings are frequently higher than normal (or hypertension).
Chemically speaking, marijuana contains CBD. Tetrahydrocannabinol (THC), the psychoactive component of marijuana that causes a high, is absent from CBD. The most common form of CBD is oil, but it is also offered as an extract, a vaporized liquid, and a capsule made of oil. Among the various CBD-infused items accessible online are foods, beverages, and cosmetics.
Some data suggest that CBD has a calming effect because it interacts with receptors in the central nervous system. Additionally, it may act as an anti-inflammatory and have pain-relieving properties that aid with pain management.
Can CBD help lower blood pressure?
The data for the potential blood pressure-lowering effects of CBD products is there. However, the evidence is conflicting. The benefits of CBD for cardiovascular problems are acknowledged by researchers, but they point out that further research is required to properly understand how it might be involved. 
What Research Says About CBD and Blood Pressure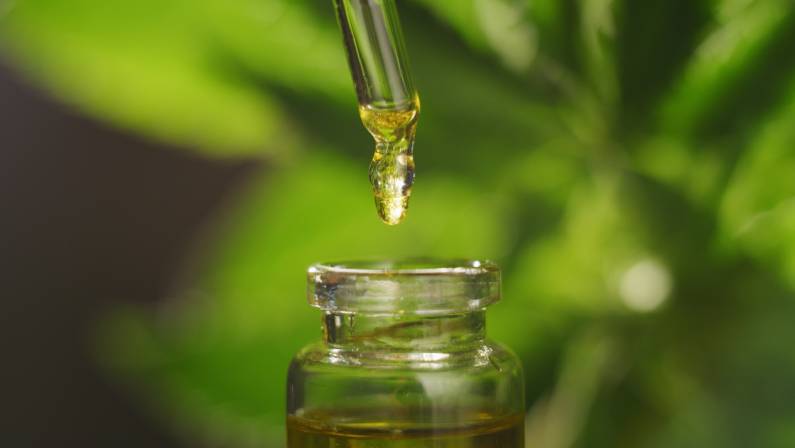 The World Health Organization (WHO) and the Food and Drug Administration (FDA) both acknowledge the potential advantages of CBD.
According to a 2017 WHO report, CBD is generally well-tolerated, has a solid safety profile, and doesn't have any side effects that would point to abuse or dependence.
The FDA emphasizes the need for additional study and the numerous unresolved issues surrounding the safety of CBD. Additionally, it mentions how some CBD products have dubious quality and incorrect labels. 
CBD Effects on Blood Pressure – Is It Safe to Use?
If you choose to use CBD, be aware that some people may have negative effects such as:
Diarrhea
Changes in weight or appetite
Fatigue
It's important to remember that CBD might interact with several drugs, especially those used to treat hypertension. Consult a doctor first if you're thinking about taking CBD to help manage high blood pressure. 
What type of CBD is best for blood pressure?
While CBD comes in many forms, here are some of its types:
In recent years, the cannabis plant's cannabidiol (CBD) oil has gained popularity as an alternative treatment for a variety of ailments. People claim that consuming CBD oil can help them with their sleep problems, anxiety, and pain.
Cannabidiol, or CBD, is added to chewy treats known as CBD gummies. CBD gummies don't produce an intoxicating "high" since they contain no more than 0.3% THC by dry weight, the most well-known mind-altering component of the cannabis plant.
An airtight, soft, dissolvable capsule called a CBD softgel is filled with hemp that has undergone CO2 extraction and been mixed with a CBD carrier oil. Consider a CBD softgel to be nothing more than CBD oil in a sealed capsule.
Any cream, lotion, balm, or salve that contains CBD that can be administered topically is referred to as a CBD topical.
CBD Dosage for High Blood Pressure
According to preliminary study, CBD may reduce blood pressure. However, 600 mg is a big dose that would be both expensive and difficult to take. Thankfully, most people don't need to consume this much CBD to drop their blood pressure.
How can you find a quality CBD product?
Full Spectrum vs. Broad Spectrum CBD Oil
The two broad-spectrum and full-spectrum extracts are the two most common kinds of cannabidiol (CBD) available. The main variations relate to the extract's inclusion of additional naturally occurring plant components.
In order to be able to publicly exhibit their findings and utilize them in their advertising, many reputable manufacturers pay to have their products examined by an outside lab. And this can be a good indicator to find a quality CBD product.
Customer feedback can also help you determine which companies are trustworthy and which ones aren't as much—but keep in mind that customer feedback can be biased sometimes! You might want to read multiple reviews from different sources before deciding if a company is right for you or not.
Finally, transparency is extremely important when it comes to buying CBD products online: make sure the company provides thorough answers about their manufacturing process and distribution practices, so you have peace of mind.
Are There Any Risks Involved With Consuming CBD Oil?
According to Harvard Health Publishing, the two main issues with CBD consumption are:
Similar to how grapefruit juice raises the levels of other drugs in the body, CBD can do the same.
CBD is marketed as a supplement and is exempt from the same rigorous testing requirements as FDA-approved drugs.
Harvard advises that consumers can't be sure what is in the product or whether the dose is appropriately reported due to a lack of regulation, in line with the FDA.
Is Cannabidiol FDA Approved For Treating Blood Pressure?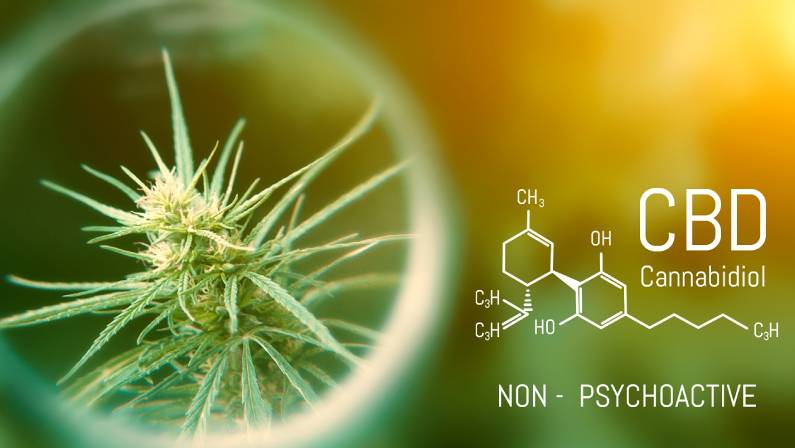 There are just a handful of FDA-approved prescription CBD medications, which, among other things, means that their safety and effectiveness profiles have undergone extensive clinical testing. It also indicates that this exceptionally pure form of CBD is produced in accordance with the stringent guidelines of both the World Health Organization's Good Agricultural Practices and the FDA's current Good Manufacturing Practices.
What are some alternative treatments for high blood pressure?
It's no secret that maintaining a balanced diet and exercising regularly are two of the best strategies to control blood pressure.
However, you might want to go further and consider using complementary and alternative treatment (CAM):
Learn to Manage Your Stress
Slow breathing exercises.
Meditation.
Yoga
Remember that CAM treatments have not typically been investigated as thoroughly as conventional methods of treatment. So, always make sure it's safe for you before beginning one by consulting your doctor. 
When to talk with a doctor?
The benefits of CBD oil are many, but it's not for everyone. If you have any serious health conditions, such as heart disease or diabetes, talk with your doctor before trying CBD oil. Also, be sure to consult with your doctor if you have a serious drug or alcohol problem or are taking other medications. Your doctor can help you decide whether using CBD oil is safe for you and whether it could interact negatively with any other medications you take.
So there you have it! If you're looking to lower your blood pressure, CBD oil is a great way to do that. It's also a safe and natural way to improve your overall health and well-being, so why not give it a try?
Our goal at Atmos CBD is to offer upscale, top-notch CBD products at competitive prices. The welfare of our customers comes first above all else. Because of this, every one of our products is put through stringent third-party testing and is created using the best raw materials currently on the market. Go to our website or visit our locations today!