In recent years, cannabidiol, or CBD as it is more widely known, has completely revolutionized the health industry. A variety of items, ranging from face masks to bath bombs, are now accessible, and it is also making their way into the cosmetic industry.
Since CBD has so many positive effects, it has grown to be as well-known as it is today. It functions as an antioxidant, anti-inflammatory, and neuroprotectant and may be used to treat a number of ailments, such as pain, seizures, anxiety, and skin problems.
What Is A CBD Roll-On?
If you're wondering what CBD roll-on does, this blog is for you. An item called a CBD roll-on is made to be applied to the skin in spots that can be unpleasant or inflammatory.
It consists of a little tube filled with a liquid that includes CBD and other substances, on top of which is a roller ball that releases the liquid when rubbed against the skin. It functions similarly to an antiperspirant roll-on.
Where Do I Put CBD Roll On?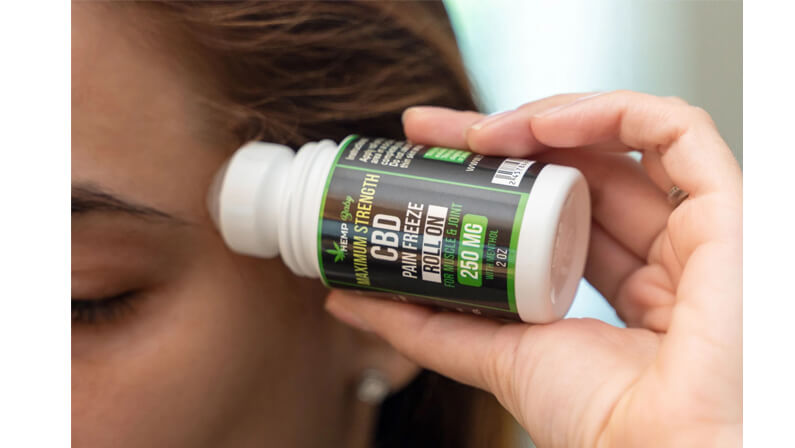 The application of a CBD roll-on is intuitive. Putting it to use is as easy as rolling the ball over the affected area.
It's not always the case that the source of pain is right where you experience it. Tension in the neck and shoulders, for instance, can lead to headaches, while issues with the lower back are often at the root of sciatica.
Generally speaking, the effectiveness of CBD will increase if you are able to localize its application to the source of your pain.
Does CBD Roll On Really Work?
Topical CBD products can aid in treating pain or inflammation localized to a certain part of your body, such as the joints. This is because the substance won't get into your bloodstream. Therefore, a topical CBD medication isn't intended to treat a systemic condition but may benefit the skin directly.
How Often Can You Use CBD Roll-On Pain Relief?
This answer may vary depending on the roll of the product. But generally speaking, you can apply a roll-on up to three or four times per day. It should be used as necessary.
Is A CBD Roll On Better Than CBD Cream?
CBD roll-ons have advantages over creams. CBD cream can be useful but is messy and not ideal for on-the-go treatment.
Using a roll-on eliminates the need to wash your hands after applying CBD. One of the many benefits of CBD roll-ons is that it prevents waste, which is a plus given how pricey certain CBD products are.
Roll-on CBD is discreet and portable. One can fit in your purse or pocket without leaking. This makes them great for busy folks who don't have time to apply CBD lotion.
CBD cream is better than a roll-on if you're in pain. Massaging topical CBD into a joint or muscle can boost its effectiveness. If you're using CBD to alleviate pain, keep a cream at home and a roll-on handy.
How To Choose A CBD Roll-On for Pain
There are a few things to consider if you're thinking about utilizing a CBD roll-on.
Here are some suggestions for selecting:
1. Verify that it contains only pure CBD oil.
You want to make sure that the product contains pure CBD oil and not just hemp extract or other ingredients. This will help ensure that you get the best possible effects from your treatment.
2. Select a roll-on that contains carrier oil.
The best way to apply CBD topically is with a carrier oil. These oils will moisturize your skin and help deliver CBD deep into your pores where it is needed most!
3. Seek out a roll-on that has additional components.
There are many different kinds of roll-ons available on the market today, so it's important to look at all options before making your final selection. Some companies offer products that contain additional ingredients, such as moisturizing agents or anti-inflammatory agents to help improve results even further!
4. Opt for an easy-to-use roll-on.
It should be easy to apply and not have any odor or flavor that might be too strong for you.
5. Check the price of the roll-on.
You don't want to overspend, but you also don't want to spend less than what's necessary on something that isn't going to work as well as it could have if it were made with better materials or more care taken into its design processes.
How Do You Use A CBD Roll-On For Muscle And Joint Pain?
When utilizing CBD roll-ons, you just press the roller against the area of your skin that is experiencing muscular or joint pain. Avoid applying too much pressure to the region as you apply; instead, move in circular motions.
Apply Where It Is Necessary.
The precise location of the pain is not usually where it originates. For instance, strain in the neck and shoulders can result in headaches, and lower back issues are often to blame for sciatica.
It will probably be more beneficial if you pinpoint your discomfort's source and put your CBD there.
Utilize the Proper Amount.
Although it might seem intuitive, it is unlikely to work if you do not apply enough roll-on.
That being said, you should apply the smallest amount that is still effective, so start small and progressively increase it over time. When you discover the dosage that is effective for you, make sure to stick to it.
Keep It Clean.
You should make sure to maintain your CBD roll clean because you will use it frequently.
Washing the area where you wish to apply it before each use is the best method to accomplish this. You only need to wash it briefly with soap and water; there's no need to go overboard.
Execute a patch test.
While CBD alone shouldn't have any negative side effects, some of the other components in topical treatments may irritate the skin.
Therefore, it is wise to try any new product on a small skin patch first, especially if you have particularly sensitive skin or a condition like eczema.
Be realistic about your expectations.
Despite the fact that topical CBD has been shown in studies to be an effective pain reliever, it is important to have realistic expectations, or you risk being dissatisfied.
Can CBD Really Absorb Through The Skin?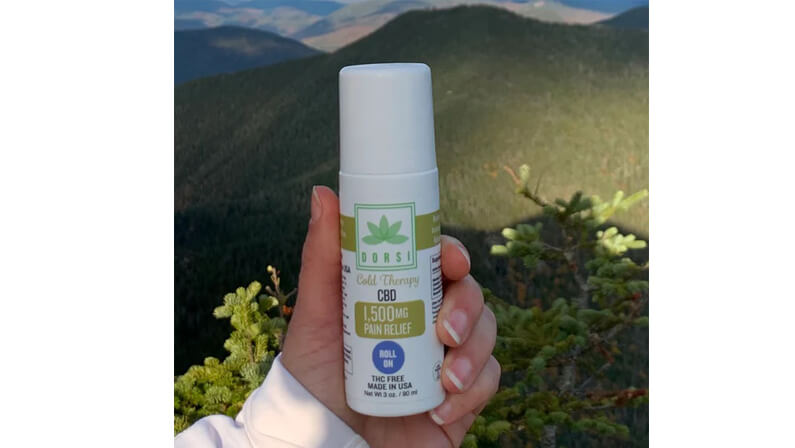 Basically, after being absorbed, CBD will interact with the cells, muscles, and joints in your body.
Once administered, CBD will interact with cannabinoid receptors in your body. The substance will enter your body through your skin's pores and go to your joints and muscles after that.
Can You Sleep Or Do Physical Activity After Applying A CBD Roll-On?
After using a CBD roll-on, you can go to sleep or engage in physical activities. These items can aid in relaxation after a long day, and utilizing them before bed is always safe. They might even aid in your ability to relax. You don't need to worry about engaging in physical activities, either.
The majority of the time, CBD roll-ons are applied after strenuous physical activity or exercises, but they can also be applied beforehand. Since CBD roll-ons don't contain THC, using them won't make you feel "high." Consequently, you won't be intoxicated after ingesting CBD, and it's safe for you to engage in physical activity afterward.
Can I Put CBD On An Open Wound?
It's advised to avoid using your topical roll-on to open wounds or even minor cuts. It's preferable to avoid these places because they will already be delicate.
Can CBD Pre-Rolls Show Up On Drug Tests?
Although many CBD products contain a little quantity of delta-9-tetrahydrocannabinol, cannabidiol (CBD) shouldn't be detected in a drug test (THC). However, if sufficient is present, this might manifest.
Can You Bring CBD Pre Rolls On A Plane?
CBD products with less than 0.3 percent THC can be carried on board domestic flights in the United States.
Is CBD Roll-On Safe?
Adults seem to find CBD to be a fairly safe product. Some people do experience negative effects from CBD, such as nausea, lethargy, and irritability. Always check with your doctor before use as it can interact with some drugs. It's a different story for kids under 21 though.
Know Your Source
If you're going to buy a CBD roll-on, make sure you do it from a reliable source. By doing this, you can be sure that you get what you paid for and that there won't be any unpleasant surprises in the future. Do not be fooled; if a thing seems too inexpensive or too good to be true, it probably is.
Our goal at Atmos Smoke is to offer upscale, top-notch CBD products at competitive prices in Katy, TX, Richmond, TX, and Crosby, TX.
Customer satisfaction is our top priority. All of our products are third-party tested, created with high-quality ingredients, and grown organically.
Our commitment to customer service means we're always available to educate consumers and assist them in choosing the right product.